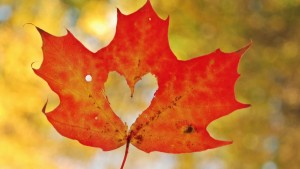 Two months have passed, pumpkin spice is everywhere, and just like that, my kids are well into a new school year. All things considered, it turns out, I'm ok. I got this.
It wasn't pretty there for a moment or two last year, oh the feels… oh the feels of last year…
We said goodbye to our amazing little neighborhood school. We spent ten years there. Ten years of watching our kids grow, ten years of music programs, school picnics and fundraisers. Ten Pumpkin Spice Falls.
A bright early June morning…before the Pumpkin, when it wasn't pretty…
We pulled away from home, my Charlie and I. It was his last day of fifth grade. I turned onto the school property like I'd done hundreds of times before, only this time it was my last. We made our way up the half circle drive to the top of the hill. The school was built on a former sheep farm. Sheep, like for sheering and making cozy sweaters. It was sunny and bright, with billowy clouds on the horizon, the school on top of a rolling hill. Norman Rockwell rolling hills and the ghosts of wiry sheep-I mean come on-like that helps. *sigh*
I thought I had it. I had given myself a hard core, "don't be a baby Mindy" pep talk. Just keep your feels shoved in, you got this… I took a deep breath before walking in with Charlie. I needed my "Last Day Picture" with his teacher, and a moment to thank her for a great year. (Truth be told, I needed a moment too.)
Charlie's teacher wrapped her arms around him warmly, the way you do when you love a child. I took their picture and then confessed to her that this was a hard day for me, being that it was our last day at Shannon Park. She smiled softly at me, and just like that, her eyes overflowed with emotion, escaping softly onto her cheeks. Great… and there goes that pep-talk. There was no way out now…my feels. For just a moment they pressed upon my chest, and then began to fall onto my cheeks. I didn't have it.
I wasn't alone in the "bitter sweet end of an era" thing. I'm pretty sure it was a crowded room. You see, it was also the Principle's last day, which I'm certain accounted for much of the lovely Mrs. Larson's emotion. Mr. Guthrie, after decades of amazing leadership, was retiring. There had been rumors, the last couple of years, to which I always thought, Please, let it be after Charlie is in middle school.
He knew hundreds of kids by their first names. He stood outside the entrance every morning greeting students as they started their day. If there was rain he stood with a wide umbrella and a smile. If the morning was bitter cold, he rocked a furry Elmer Fudd hat, same big smile. Sometimes, I would stay a moment before pulling away so I could watch Charlie and him chat.
Every year he sang during the Kindergarten music program. I don't mean he participated, I mean there he was, full production, his signature suit and tie, go big or go home microphone solo.
He listened to concerns, he personally returned emails and phone calls. At the start of every school year he would take time to come into classrooms during orientation. He praised the teachers skill and dedication publicly. I watched him seek out new families in the community, welcoming them to the school.
He allowed students to dunk him in an old-fashion dunk tank during annual school picnics. At the same picnic, microphone in hand, he would personally man the last few moments of the annual silent auction. He'd heckle families in the softest way possible, encouraging them to invest in this school that he loved so much.
Ten years or so ago… (Regressing here, it's really a piece of cake for cry-baby Mindy.)
I can still see my girl in a sweet short ruffled skirt and soft purple tee. She was five and confidently leading the way through her Kindergarten orientation. Her teacher, Ms. Franzen, seemed lovely. She asked each family to introduce themselves, giving the task to the little ones, if they would be so brave. My Sophie, my oldest, my sweet baby that couldn't possibly be starting school, introduced us proudly.
Somewhere in the middle of introductions, Mr. Guthrie made his orientation appearance. I'm not sure what I noticed first, his gravely voice, or his beaming persona.
He took command of the room quickly in the most authentic, unassuming way. He welcomed the children first, with his boisterous signature "Well hello Boys and Girls!". He introduced his "finger wave", bending his pointer finger up and down. A quick scan of the room, and I noticed that returning families beamed, while these Kindergartners and first time parents, looked at him questionably, suspiciously like, is this guy for real?
Then he turned his attention to the parents, saying, "I know what you're thinking, how on earth am I going to send my baby off to school, *insert long dramatic pause* we understand how hard it is to let them go, *insert dramatic body language here* But what I promise is that we are going to love your children, we are going to care for them, as if they were our very own. They are in the very best of hands."
Ten years later, a promise made was a promise kept. They had loved on my kids, they had cared for them, as if they were their very own, they had been in the very best hands.
So that final day, as I walked away from Charlie's classroom I took the long way out. I passed by the tiny chairs at each computer in the school library. I looked at the little bit of art work that remained hung on the walls. I tried to take in the "smallness" of it all, while recognizing, as hard as it was, that my kids just didn't fit in those tiny chairs any longer.
I walked out the front doors to find Mr. Guthrie in his normal greeting spot. With children surrounding him, I shamelessly grabbed his attention ahead of the little ones waiting. He wore a multi colored patchwork plaid jacket. Let that just sit with you a moment…multi colored, patchwork, plaid suit jacket. Just like his vocation, the suit jacket was suited perfectly for him. I asked him for a hug, and I thanked him and wished him well. It all seemed silly really. My words, my hug both seemed silly and small.
It was just all so poetic, I think that's why I was so squishy inside. My little family it seemed had just fallen into this sweet little place in the world, all sheep farm cozy and safe.
Little blessings, they seem to just weave themselves in, right into the tapestry of all the rest. This amazing school, Mr. Guthrie, his jacket, this sweet moment, blessings just woven into the fabric of this simple, beautiful life. Sometimes its just too much. Thank you Jesus for simply too much. 
Here's to Pumpkin Spice…and the feels. You got this cry-baby Mindy.
---
Mindy's book Embracing Charlie was honored with a Finalist Title in the Christian Inspirational Category of the 2014 USA Best Book Awards.